Immerse yourself in the sounds you create, whether purely for fun or as you strive for perfection. This ARIUS digital piano is a finely crafted instrument made possible by the culmination of over a century of advanced Yamaha technologies and expertise. Perfect for hobbyists and students alike, the ARIUS YDP-164 is not only your trusted musical partner, but is also an elegant addition to your home decor.
Powerful Grand Piano Tone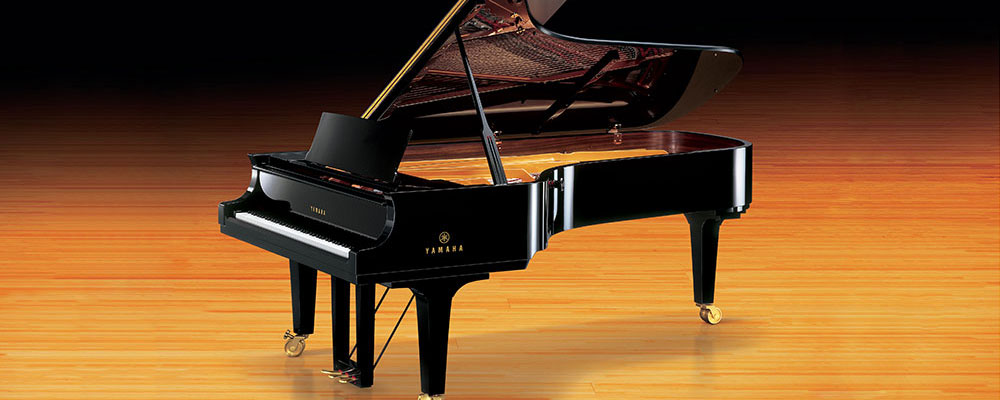 Yamaha's state-of-the-art recording method recreates the iconic Yamaha CFX sound, no concert hall required.
Modern Look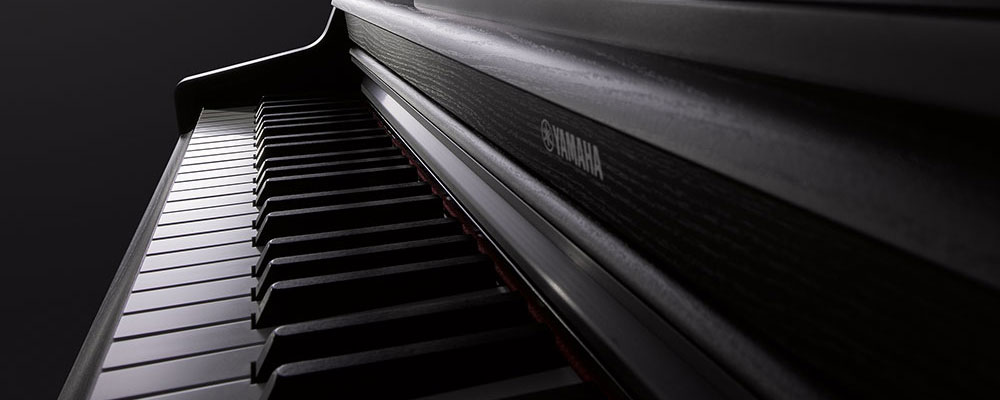 Graceful curves and a stylish design helps ARIUS to feel at home in any home.
Authentic Acoustic Piano Touch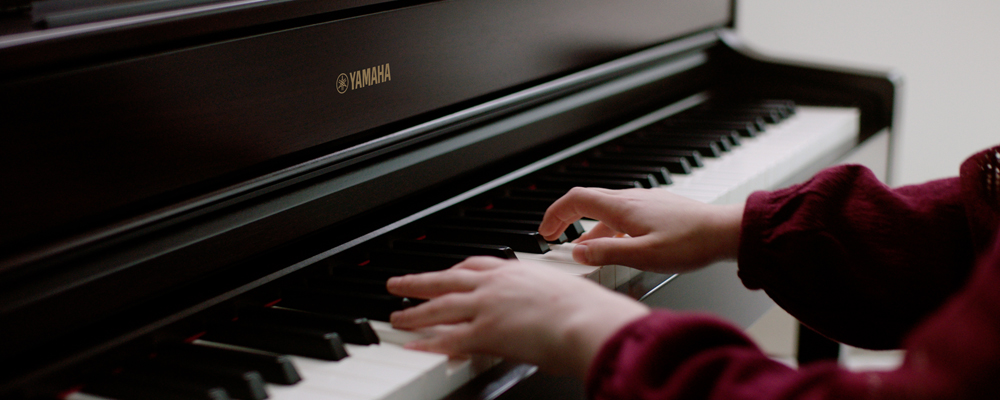 Weighted keys reproduce the responsive, controlled touch you've come to expect in a Yamaha acoustic piano.
Virtual Resonance Modeling (VRM)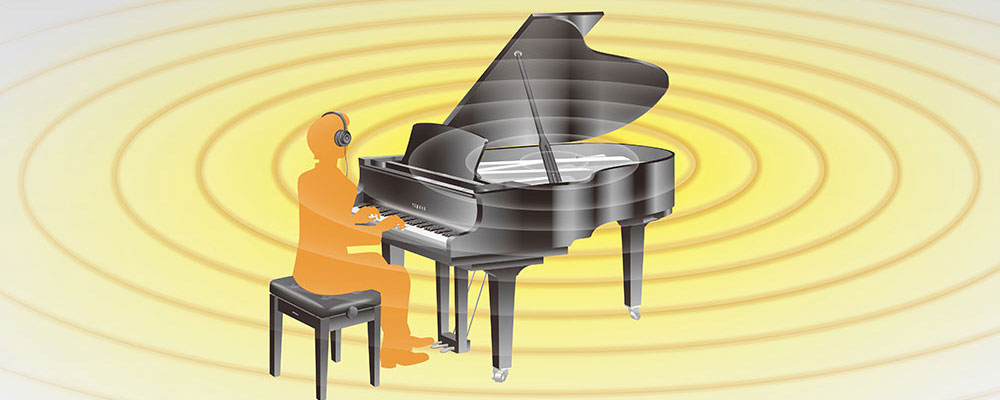 Yamaha's innovative Virtual Resonance Modeling (VRM) recreates the resonance of the soundboard, rim and frame to emulate the natural feeling of an acoustic piano…even while wearing headphones!
3 Pedals, Unlimited Expression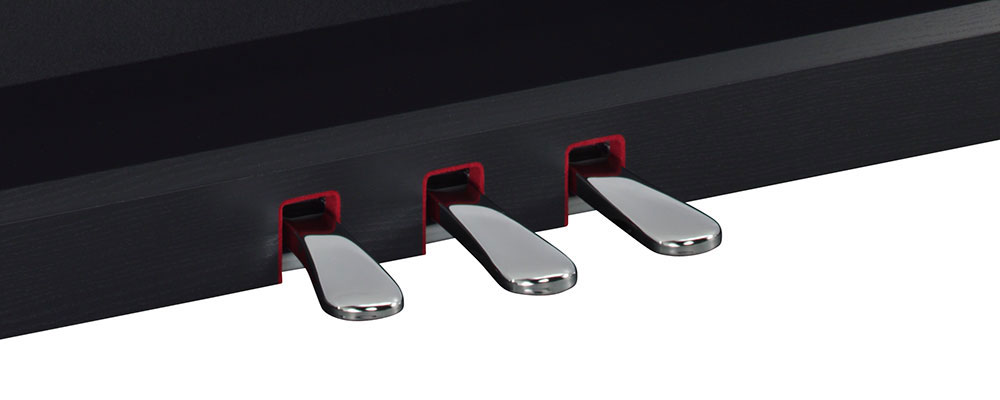 Soft (una corda), sostenuto and sustaining (damper) pedals provide the essential feeling and control reminiscent of that found on all acoustic pianos.
Two Headphones Are Better Than One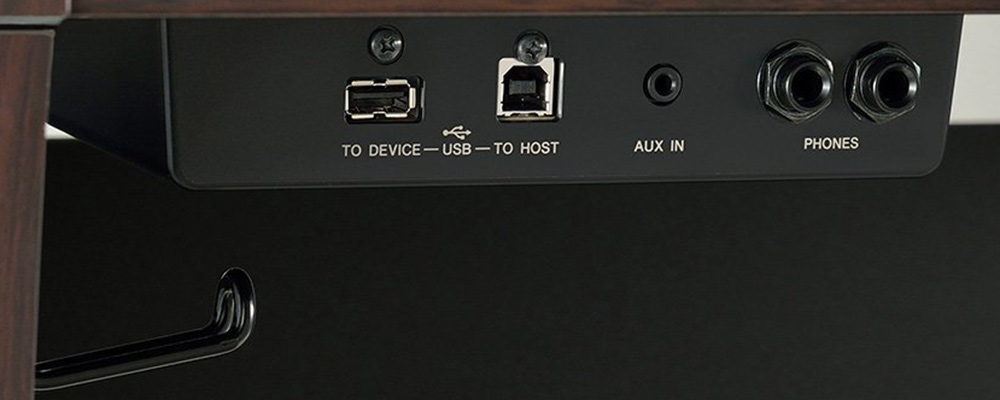 Practice duets, work quietly with a piano teacher or have a friend listen in. Dual headphone jacks make playing your piano twice as fun.
Works With Your Smart Devices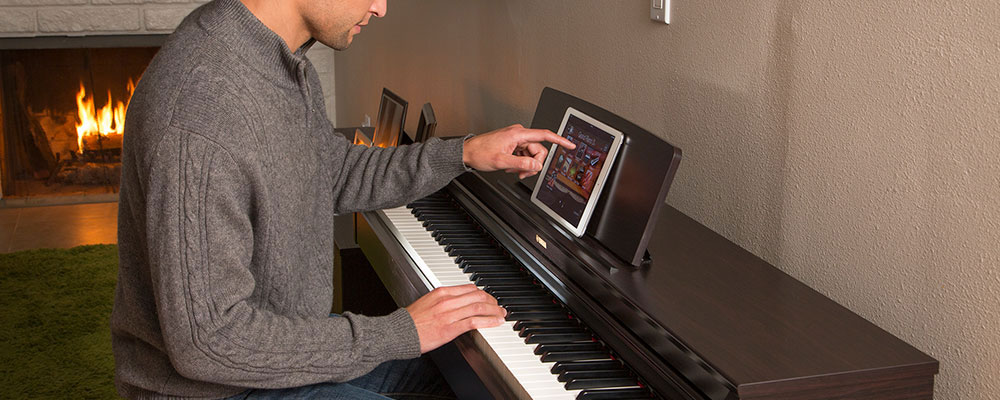 Selecting Voices and choosing settings is easier than ever. Simply connect your smart device by USB and use the Smart Pianist or Digital Piano Controller apps to help you do it.
Makes Your Voices Heard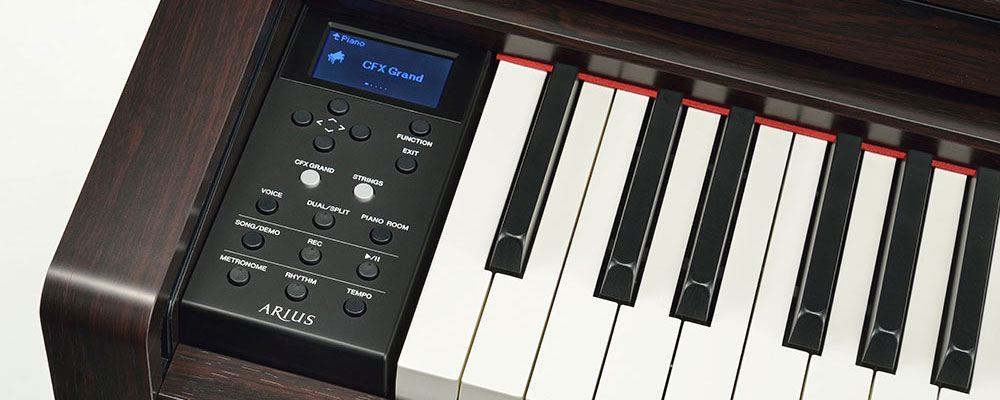 Piano and Strings. Bass and guitar. French Horn and Cello. Dual Voice Mode lets you play two Voices at the same time for nearly infinite musical inspiration.
Be Your Own Accompanist
Arius makes it easy to record yourself, play along and share your performances. Record the right hand so you can practice the left. Listen back to hear your progress and more. The possibilities are endless. Arius makes it easy to record and share your performances o you can give your recording engineer the afternoon off.
Keys The Other Digital Piano Can't Touch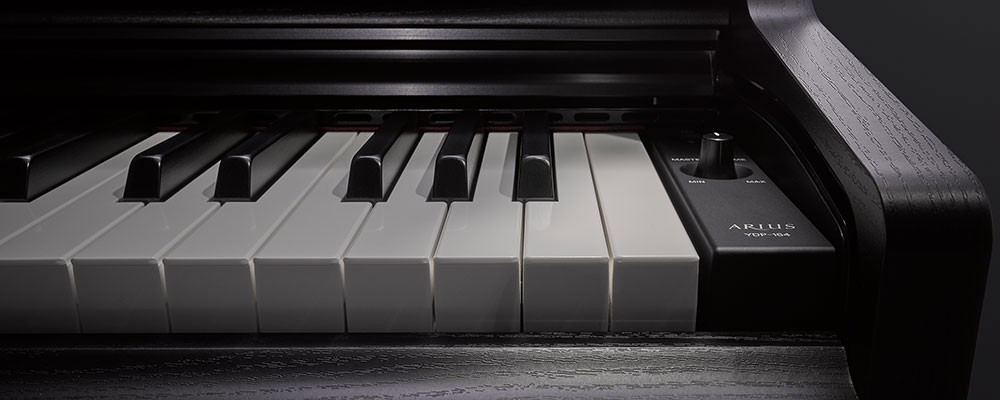 Yamaha's proprietary synthetic ebony and ivory keytops have a natural, comfortable feel that players of all levels can't wait to get their hands on.
Please click here to download our Spec Comparison Guide
YDP-164 Specs
Width:
1357 mm (53-7/16")
Height:
849 mm (33-27/64")
Depth:
422 mm (16-5/8")
Weight:
42.0 kg (92 lbs., 10 oz)
Number of Keys:
88
Keyboard Type:
GHS Keyboard with Matte Black Key Tops
Touch Response:
Hard/Medium/Soft/Fixed
Pedal Functions (from left to right):
Soft, Damper, Sostenuto
Key Cover Style:
Sliding
Music Rest:
Yes
Piano Sound:
Yamaha CFX
Key-Off Samples:
Yes
Smooth Release:
Yes
String Resonance:
Yes
Damper Resonance:
Yes
Number of Polyphony (MAX.):
192
Number of Preset Voices:
10
Reverb:
4 Types
Intelligent Acoustic Control (IAC):
Yes
Stereophonic Optimizer:
Yes
Damper Resonance:
Yes
Number of Preset Songs:
10 Voice Demo Songs, 50 Classics
Recording: Number of Preset Songs:
1
Recording: Number of Tracks:
2
Data Capacity:
100 KB/Song (Approx. 11,000 notes)
Playback Compatible Data Format:
Standard MIDI File (SMF) Format 0 & 1
Recording Compatible Data Format:
Standard MIDI File (SMF) Format 0
Dual/Layers:
Yes
Duo:
Yes
Metronome:
Yes
Tempo Range:
5-280
Transpose:
-6 – 0 – +6
Tuning:
414.8 – 440.0 – 466.8 Hz
Internal Memory:
Total maximum size approx. 900 KB (User song : One song approx. 100 KB Loading song data from a computer : Up to 10 songs)
Headphone Jacks:
Standard Stereo Phone Jack (x 2)
USB TO HOST:
Yes
Amplifiers:
20W x 2
Speakers:
12cm x 2
Power Consumption:
13W (When using PA-300C AC adaptor)
Auto Power Off:
Yes
Power Supply Adaptors:
PA-300C or an equivalent recommended by Yamaha
Included Bench:
Yes
Included Song Book:
50 Classical Music Masterpieces (Music Book)
Other Accessories:
Owner's Manual, Quick Operation Guide
Bench: Includes a matching bench. Styles may vary depending on model. BC108BK (Matte Black), BC108DW (Dark Walnut), BC108PE (Polished Ebony), BC108DR (Rosewood)
50 Classical Music Masterpieces: Enjoy this compilation songbook of the most popular and beautiful classical piano songs by Beethoven, Mozart, Chopin, and many others.
Owners Manual: Learn about the features and care of your instrument in this comprehensive manual.
Power Adapter: PA-300C
3 Year Warranty: YAMAHA will, at its option, repair or replace the product covered by this warranty if it becomes defective, malfunctions or otherwise fails to conform with this warranty under normal use and service during the term of this warranty, without charge for labor or materials. Repairs may be performed using new or refurbished parts that meet or exceed YAMAHA specifications for new parts. If YAMAHA elects to replace the product, the replacement may be a reconditioned unit. To learn more about this, and other Yamaha warranties, please visit our website.
1 Year Extended Popplers Warranty (no extra charge): We want to be sure you have every confidence when buying a Yamaha piano! To be sure, Yamaha is the leader in quality, craftsmanship, and piano technology, and you will can expect many years of trouble-free music making without surprise expenses or repairs. We are so confident in this quality that we are giving you 1 additional years of warranty, beyond the standard 3 year coverage, at NO additional cost…our Popplers Promise to you!
Free Shipping
Popplers Piano Trade-Up Program
Direct Text Support
Free Warranty Upgrade
Video Owners Manual (coming soon)
Financing Promotions
Remote Video Training with Product Experts
15-Day Return Policy