In 1983, Yamaha introduced the world to a new kind of piano. A compact electric keyboard that could faithfully recreate the power and performance of a concert grand. Nearly four decades later, the Yamaha Clavinova continues to inspire players of all levels with its authentic acoustic action, elegant design and the unmistakable tone of the finest concert grand pianos ever made. It's no wonder TIME included the Clavinova on its list of the most influential technologies of the last fifty years. Recreating the touch, tone and power of the finest concert grands is just the beginning. Clavinova CSP is packed with thoughtful technology geared toward helping you become a better player. It turns your favorite songs into piano scores and teaches you how to play them. Lets you lead a virtual orchestra, join a jazz ensemble, add backup singers and more. Then allows you to control everything from an elegant app on your smart devices. It's your favorite piano and favorite piano teacher all in one amazing instrument. The Clavinova CSP170 teaches anyone how to play their favorite songs, right out of their music library. Stream Lights, exclusive to the CSP, move towards each key showing users which notes to play and when to play them. Users can adjust the speed at which they're learning, as well as the difficulty of the piano arrangement as they improve
Main pianos are the Yamaha CFX and Bösendorfer Imperial grand pianos
Binaural sampling - Makes the headphone samples sound amazing!
Stream lights
Dual headphone outputs
692 voices (instruments) & 29 drum kits
16 track recording
3 pedals - just like a real piano!
Drum rhythms and metronome for good practice
USB and Midi for computer connectivity
440 background band rhythms
Audio to sheet music
Tablet based controls
Karaoke with vocal harmonies - Lots of fun!
Virtual Resonance Modeling (VRM)
Real Grand Expression (RGE) sound engine
Intelligent Acoustic Control (IAC)
NWX natural wood key action
Smooth release keys, key off and damper resonance samples
Synthetic ivory and ebony key surfaces
Turn Your Songs Into Sheet Music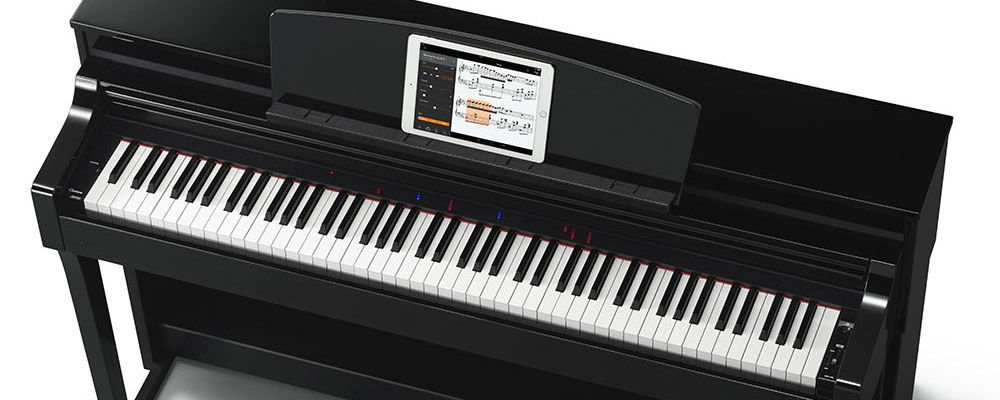 The Smart Pianist Audio to Score feature turns the songs in your music library into easy-to-play sheet music. Pick your favorite arrangement and turn on Stream Lights to learn how to play them.
Let Your Fingers Do The Learning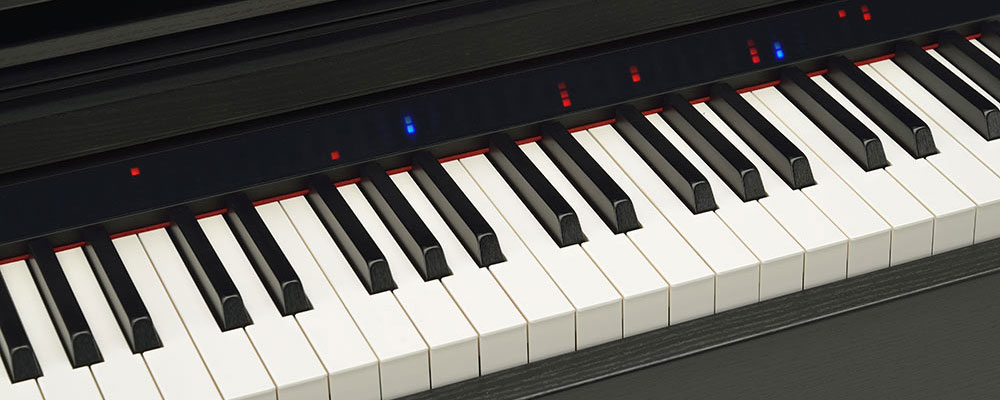 Stream Lights help intuitively guide your fingers through your favorite songs. You'll be playing the right notes at the right time, in no time.
The World's Finest Concert Grands At Your Fingertips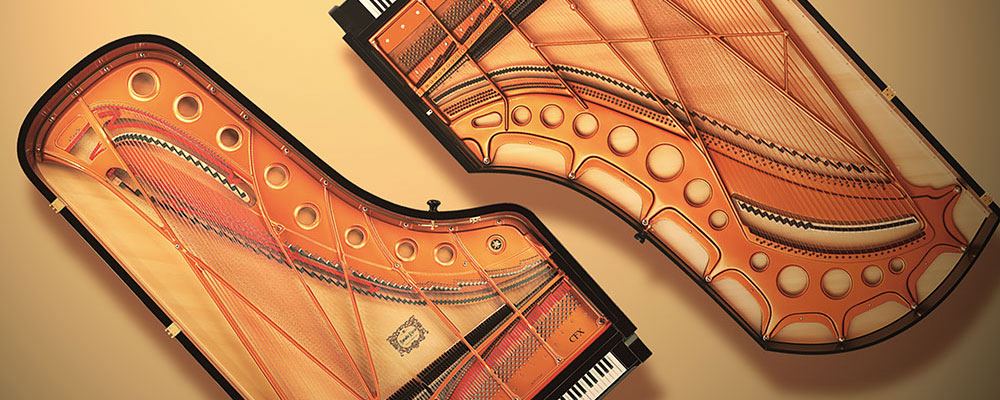 Yamaha's advanced binaural recording process recreates the tone, power and nuanced colors of their flagship Yamaha CFX and Bösendorfer Imperial concert grands. The resulting sound is so natural you'll almost forget you're playing a digital piano.
Turn Your Songs Into Scores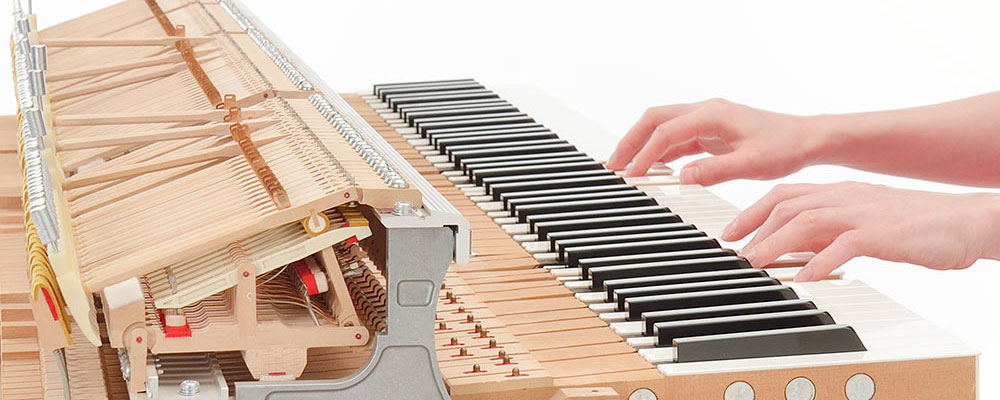 Weighted, graded keys reproduce the authentic touch, response and natural key return of a grand piano while our Smooth Release Technology captures the colors and nuance when playing staccato, legato and everything in between.
Bring Your Own Backup Singers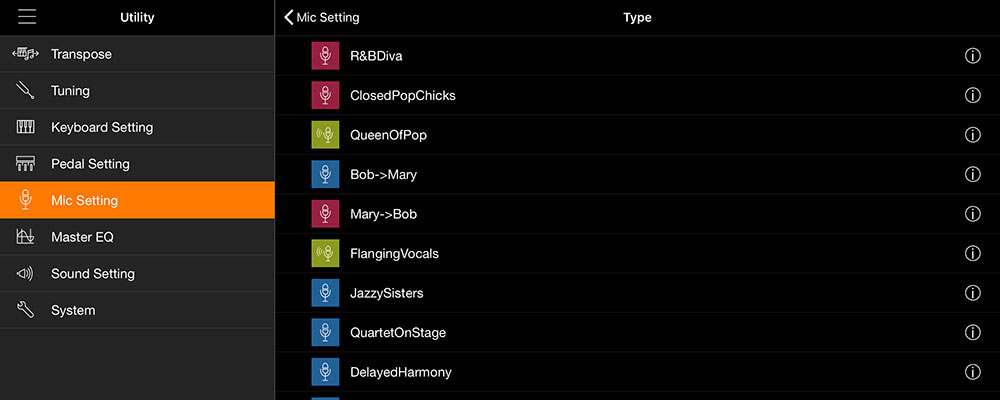 Vocal Harmony lets you plug in a microphone and sing along with three virtual background vocalists. The exclusive Vocal Harmony2 system allows you to correct pitch, adjust the level, the number of harmonies and more.
You're The Band Leader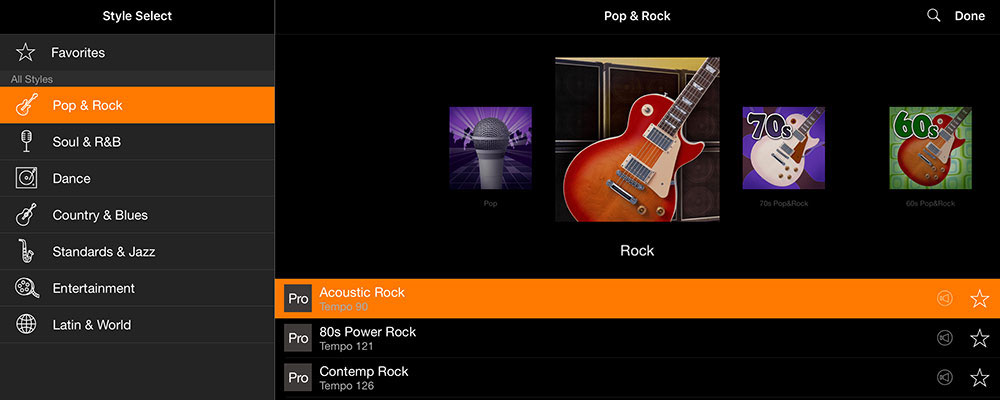 Accompaniment Styles lets you add ensembles of virtual musicians to your performances simply by playing chords in real time. Add any one of hundreds of musical genres, from small jazz ensembles to full orchestras. You control the harmony and dynamics and these ensembles follow you. Developed by professional studio musicians, it's the perfect accompaniment for any style of music you can imagine.
Plays Like a Grand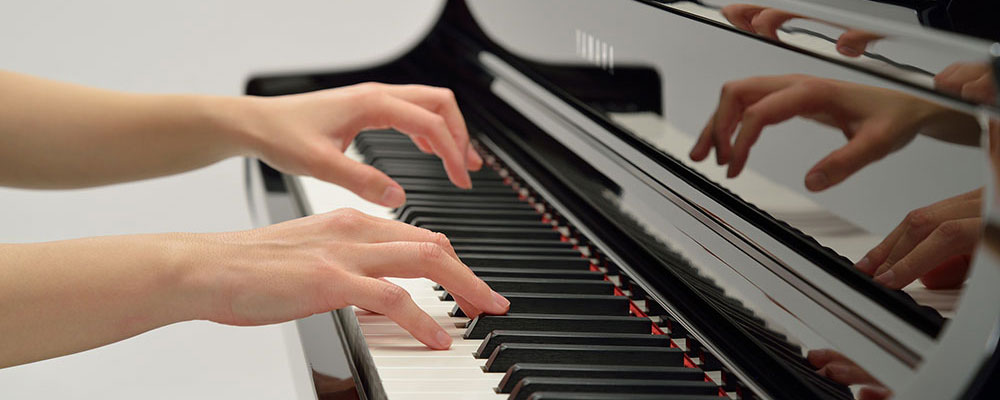 Weighted, graded keys reproduce the authentic touch, response and natural key return of a grand piano while our Smooth Release Technology captures the colors and nuance when playing staccato, legato and everything in between.
Keys The Other Digital Pianos Can't Touch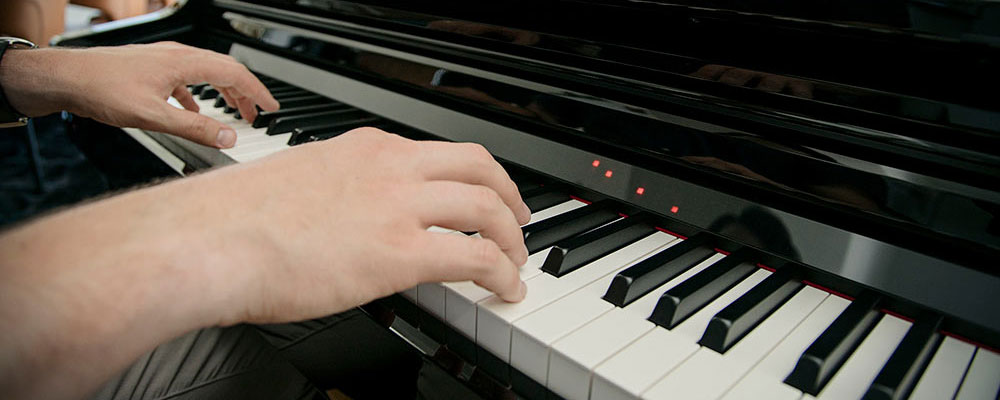 Yamaha's proprietary synthetic ebony and ivory keytops have a natural, comfortable feel that players of all levels can't wait to get their hands on.
Authentic Acoustic Resonance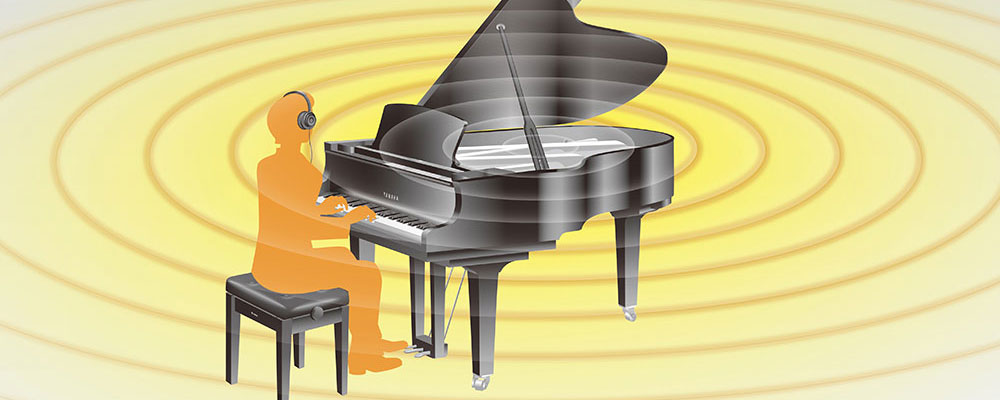 Our innovative Virtual Resonance Modeling (VRM) recreates the resonance of the soundboard, rim and frame to emulate the natural feeling of an acoustic piano. Even when playing with headphones.
Beautiful In Every Way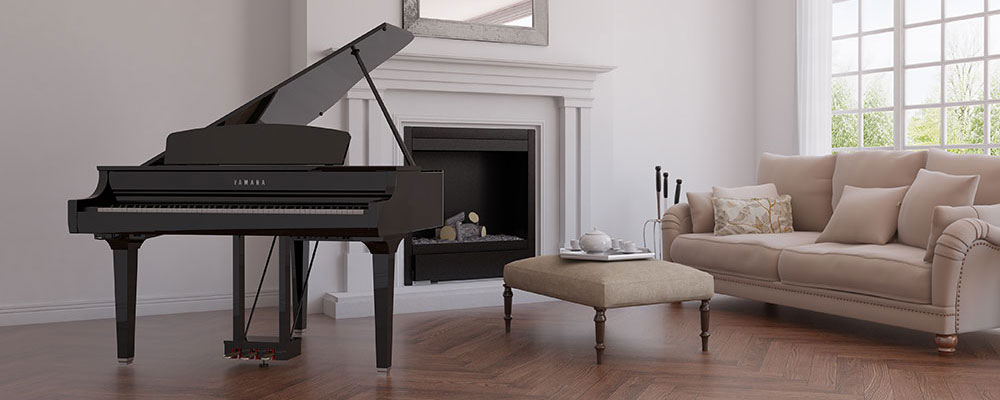 Clavinova CLP is available in a wide range of cabinet designs, finishes and colors. A stunning addition to your home, no matter which model you choose.
Intuitive IOS and Android Controls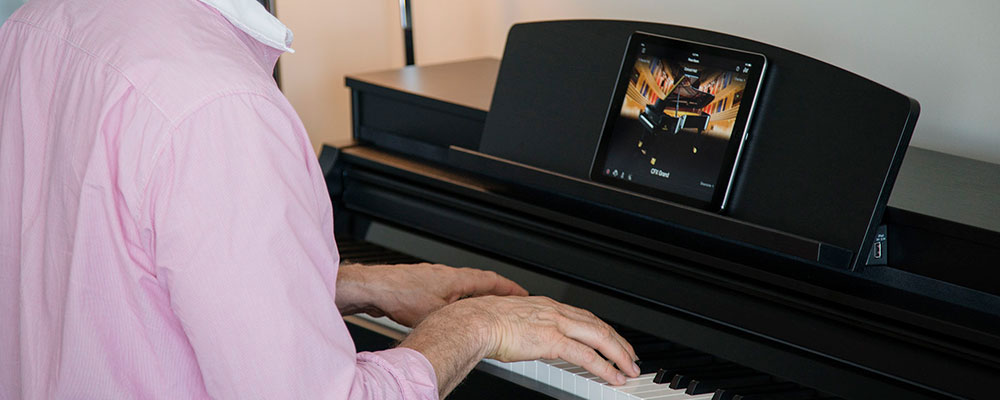 Clavinova CLP can do more than ever. Now it's easy to access all of it with your iOS or Android devices. The Yamaha Smart Pianist controller app lets you adjust settings, choose Voices, record performances and more.
Fortepiano Voices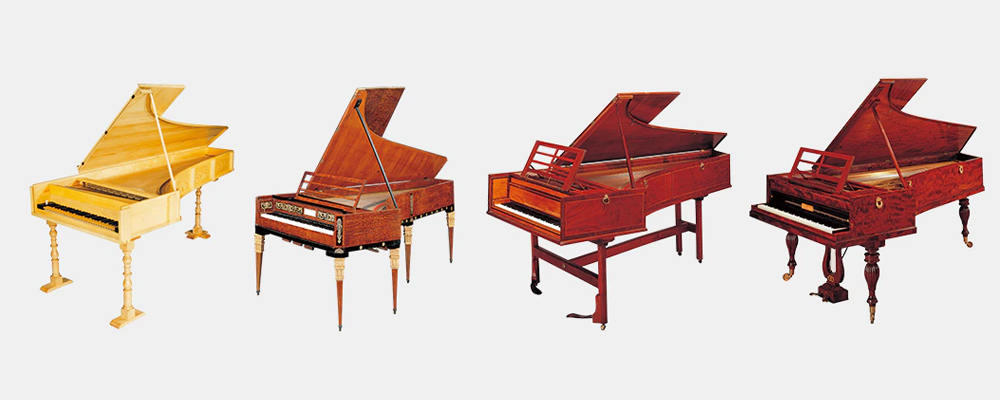 The CLP-700 Series are Yamaha's first instruments to be equipped with the voices of the fortepiano. This 18th century predecessor to the modern piano was played by master composers such as Mozart, Chopin, Beethoven, and Scarlatti.
Make Your Voices Heard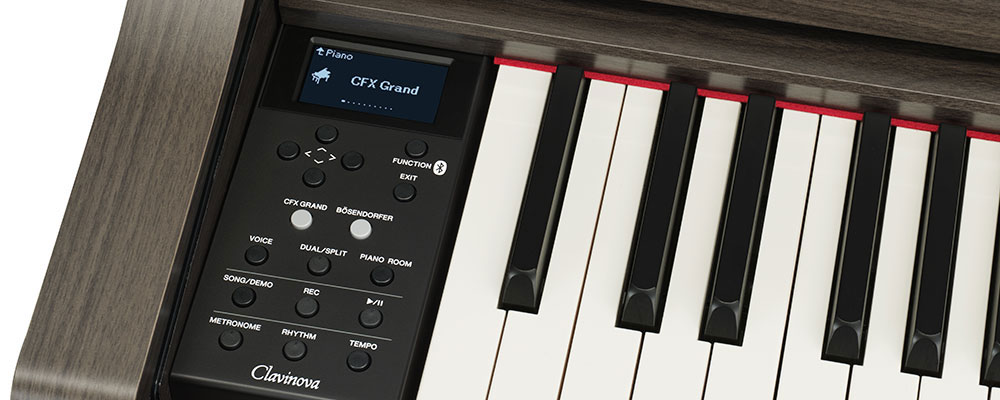 Piano and Strings. Bass and guitar. French Horn and Cello. Dual and Split Voice modes let you play two Voices at the same time for nearly infinite musical inspiration.
Please click here to download our Spec Comparison Guide
CSP-170 Specs
Width
1,418 mm (55-13/16")
Height
1,040 mm (40-15/16")
Depth
465 mm (18-5/16")
Weight
69.0 kg (152 lb, 2 oz)
Number of Keys
88
Keyboard Type
NWX (Natural Wood X) keyboard with synthetic ebony and ivory keytops, escapement
Touch Response
Hard2/Hard1/Medium/Soft1/Soft2/Fixed
Half Pedal
Yes
Pedal Functions
Sustain, Sostenuto, Soft, Glide, Style Start/Stop, Volume, etc.
App Used
Yamaha's Smart Pianist
Music Rest
Yes
Piano Sounds
Yamaha CFX, Bösendorfer Imperial
Binaural Sampling
Yes (Yamaha CFX Voice only)
Key-off Samples
Yes
Smooth Release
Yes
Virtual Resonance Modeling (VRM)
Yes
String Resonance
VRM
Damper Resonance
VRM
Max Polyphony
256
Number of Voices
692 Voices + 29 Drum/SFX Kits
Reverb
58 Preset
Master EQ
5 Preset + User
Intelligent Acoustic Control (IAC)
Yes
Stereophonic Optimizer
Yes
Vocal Harmony
VH (44 Preset)
Dual/Layers
Yes
Split
Yes
Number of Preset Songs
403
Number of Tracks
16
Data Capacity
Smart Device Dependant
Playback Format
SMF (Format 0 & 1), XF
Recording Format
SMF (format 0)
Number of Preset Accompaniment Styles
470
Featured Styles
396 Pro Styles, 34 Session Styles, 4 Free Play Styles, 36 Pianist Styles
Fingering
Chord Detection Area Full, Chord Detection Area Lower
Style Control
Intro x 1, Ending x 1, Main x 4, Fill In x 4
Lesson/Guide
Correct Key, Any Key, Your Tempo
Guide Lamp
Stream Lights (4 steps)
Piano Room
Yes
USB Audio Recording
WAV/AAC
Time Stretch
Yes
Pitch Shift
Yes
Vocal Cancel
Melody Suppressor
Audio to Score
Yes
Registration Memory
Yes
Metronome
Yes
Tempo Range
5-500, Tap Tempo
Transpose
-12 – 0 – +12
Tuning
414.8 – 440.0 – 466.8 Hz (approx. 0.2 Hz increments)
Scale Type
9
Headphones
Standard Stereo (x2)
Microphone
Input Volume, Mic/Line In
MIDI
IN/OUT/THRU
AUX IN
Stereo Mini
AUX OUT
L/L+R, R
AUX Pedal
Yes
RGB OUT
-
USB TO DEVICE
USB TO DEVICE, iPad
USB TO HOST
Yes
Amplifiers
(45 W + 45 W) × 2
Speakers
(16 cm + 8 cm) ×2
Auto Power Off
Yes
Adaptors
PA-300C or an equivalent recommended by Yamaha
Bench: Includes a matching bench. Styles may vary depending on model. BC108BK (Matte Black), BC108DW (Dark Walnut), BC108PE (Polished Ebony), BC108DR (Rosewood)
50 Classical Music Masterpieces: Enjoy this compilation songbook of the most popular and beautiful classical piano songs by Beethoven, Mozart, Chopin, and many others.
Headphone Hanger:: A conveniently located hanger under the piano for easy headphone storage.
Owners Manual: Learn about the features and care of your instrument in this comprehensive manual.
Power Adapter: PA-300C
5 Year Warranty: YAMAHA will, at its option, repair or replace the product covered by this warranty if it becomes defective, malfunctions or otherwise fails to conform with this warranty under normal use and service during the term of this warranty, without charge for labor or materials. Repairs may be performed using new or refurbished parts that meet or exceed YAMAHA specifications for new parts. If YAMAHA elects to replace the product, the replacement may be a reconditioned unit. To learn more about this, and other Yamaha warranties, please visit our website.
3 Year Extended Popplers Warranty (no extra charge): We want to be sure you have every confidence when buying a Yamaha premium piano! To be sure, Yamaha is the leader in quality, craftsmanship, and piano technology, and you will can expect many years of trouble-free music making without surprise expenses or repairs. We are so confident in this quality that we are giving you 3 additional years of warranty, beyond the standard 5 year coverage, at NO additional cost…our Popplers Promise to you!
Free Shipping
Popplers Piano Trade-Up Program
Direct Text Support
Free Warranty Upgrade
Video Owners Manual (coming soon)
Financing Promotions
Remote Video Training with Product Experts
15-Day Return Policy